Testimonials
We have had the pleasure of supporting many different organizations throughout the years. Knowing that we can make a difference in people's lives one story at a time is why we do what we do.
Freddie McCoy
The McCoy family would like to thank "Charities of Hope" for donating the wheel chair, the walker, the huge rocking chair and the other household items needed to provide a more comfortable environment for a gentleman that is in constant pain and need help getting from one place to another. Since getting the wheel chair, Freddie has been able to go to several cookouts, visit friends and relatives and be a bit more independent. Thank you very much.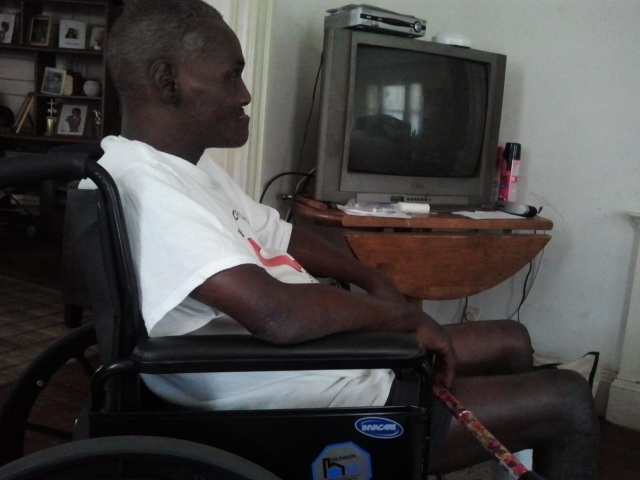 He also can take himself to the bathroom with the help of the walker you gave him...The rocking chair allows him to stand up without assistance...woooooow...its a blessing. Thanks, Thanks, Thanks.
As promised, we will return the wheel chair when his chair is authorized...
Freddie McCoy | Hartford Resident
Hartford Little League
On behalf of Mayor Mike's Little League here in Hartford, I want to thank you and everyone from Charities Of Hope for you fabulous donation of baseball equipment to our league. Many of our kids are in need of a glove or cleats because they do not have the means to purchase it. So by providing this equipment to these kids we can keep them on the field and in the game so they will continue to learn and grow in the sport of baseball. These are the types of partnerships that make our kids stronger and will allow them to grow and nurture through sports and continue to grow in a healthy life style.

Thanks again so much for this donation,
Craig Mergins | Coach AAA
Tri-Town Shelter Services
I would like to personally take this opportunity to thank you for your very generous donation and interest in Tri-Town Shelter and its residents. I find it very refreshing to see the compassion and humanitarianism you have. I hope your work promotes more to take interest in the needs of our communities. The generous donation of coats was greatly appreciated! We cannot thank you enough for helping our families get a new start!
Julie Rybacki | Tri-Town Services
Sports and Medical Sciences Academy
Thank you for your contribution of the athletic wear. Your support helps us with many of athletic programs and the physical education department. The athletic gear will be used for practices, game uniforms and physical education classes.
The generosity of your organization makes it possible for us to continue offering athletic opportunities for our student population.
Our new relationship with Charities of Hope has flourished. We now have a student heading up a clothing drive and shoe drive with a great display in our school hallway!
Heidi Schmidt | Sports and Medical Sciences Academy
Cystic Fibrosis Foundation
On behalf of all people touched by cystic fibrosis, I want to thank you for your support of the Cystic Fibrosis Foundation. Your generous gift will help us to continue to blaze new trails in CF drug development and research, and fund the search for a cure.
Thank you for your commitment to our mission. With your help, we can add more tomorrows for all people with cystic fibrosis.
Maureen A. Fraser | Cystic Fibrosis Foundation
Manchester High School
On behalf of Manchester High School athletic department, I would like to thank you for your generous donation of practice uniforms. The practice gear will benefit many student athletes. Our coaches, the students and their families are very grateful. Please share our gratitude with the staff who scheduled time to meet with me and assisted in loading the boxes.
Lindsey Boutilier | Manchester High School
Donated Yarn
The first time I got yarn from COH was in March 2015. There were 6 black contractor garbage bags full of yarn and it was overwhelming, but amazing. I contacted all the knitters I knew and researched groups that knit for charity online. I made a deal with people, take some yarn make something for yourself if you want but take more yarn and make an item for donation for someone in need. Every couple months we drop off knitted items at COH to be donated to people in need. I pick up yarn that has been donated to COH and distribute it to knitters who make more items. Someone recently donated a whole bag of hand-knitted children's and infant's scarves to COH.
- Virginia
Interval House
On behalf of the families we serve, staff, volunteers, and board directors, it is my pleasure to thank you for your donations of hats, boots, scarfs, gloves, blankets, a sweater, diapers, toys, accessories, and wash cloths. Each gift matters and directly helps the women and their children while in shelter or transitioning to a new and safer home for themselves. It really makes a difference in our ability to successfully support those facing violence in their home.
Show your generosity so we can continue to help local organizations.